PHOTOVOLTAIC SOLAR ENERGY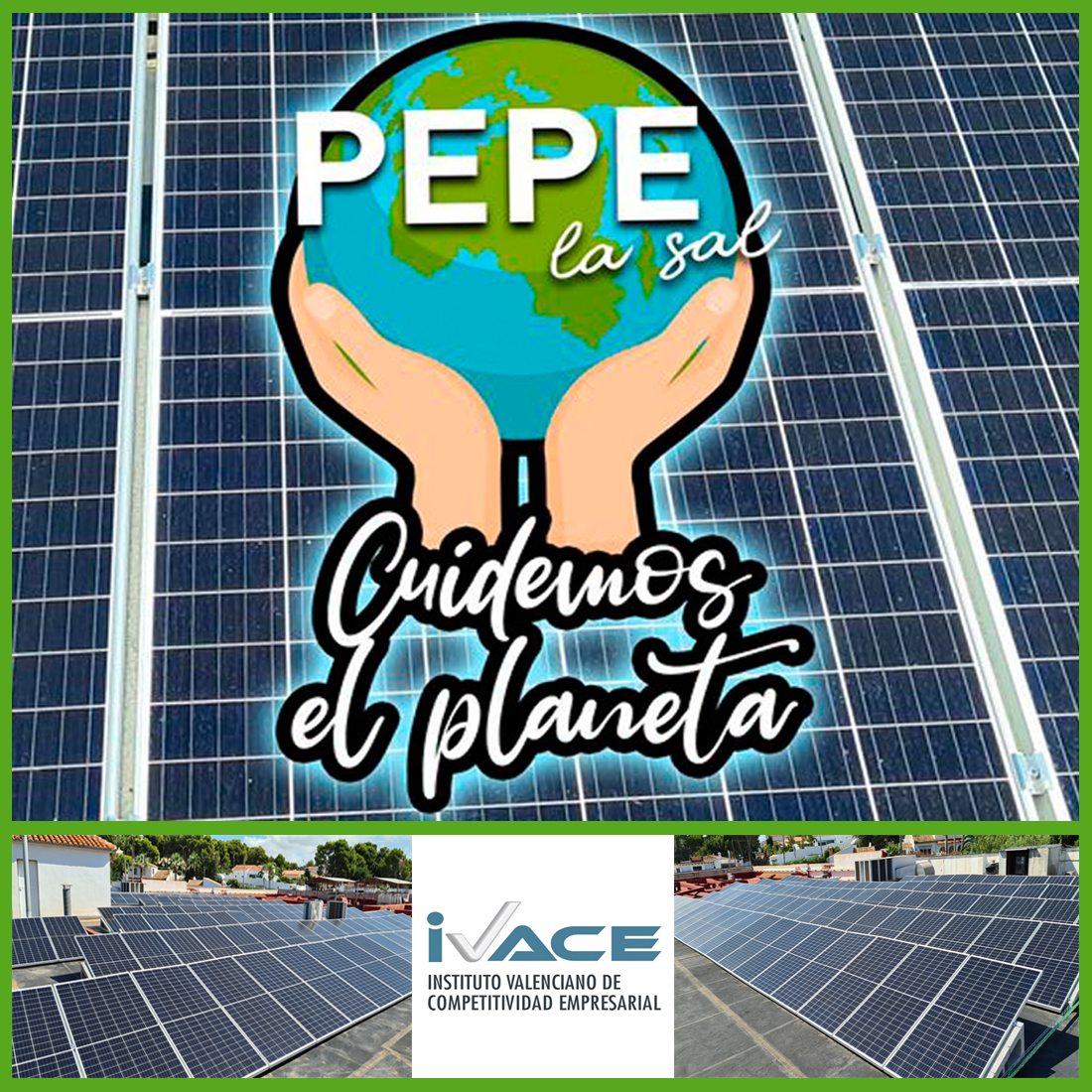 At Pepe la Sal we are committed to the environment. For this reason, we have installed photovoltaic solar panel panels. With this we intend to reduce the consumption of electrical energy from fossil fuels. This solar energy offers us many advantages. It is renewable, inexhaustible, it is not polluting, it reduces the use of fossil fuels as previously indicated, it reduces energy imports and something very important, it avoids global warming.

These solar panels have been installed for the center's own consumption, without pouring surpluses into the electricity grid.

The installation has been carried out with the help offered by IVACE, with a financing granted of € 49,385.00.

In this way, Pepe La Sal has done his bit to take care of our planet.