CON UN PAR D.O. VALENCIA 75 CL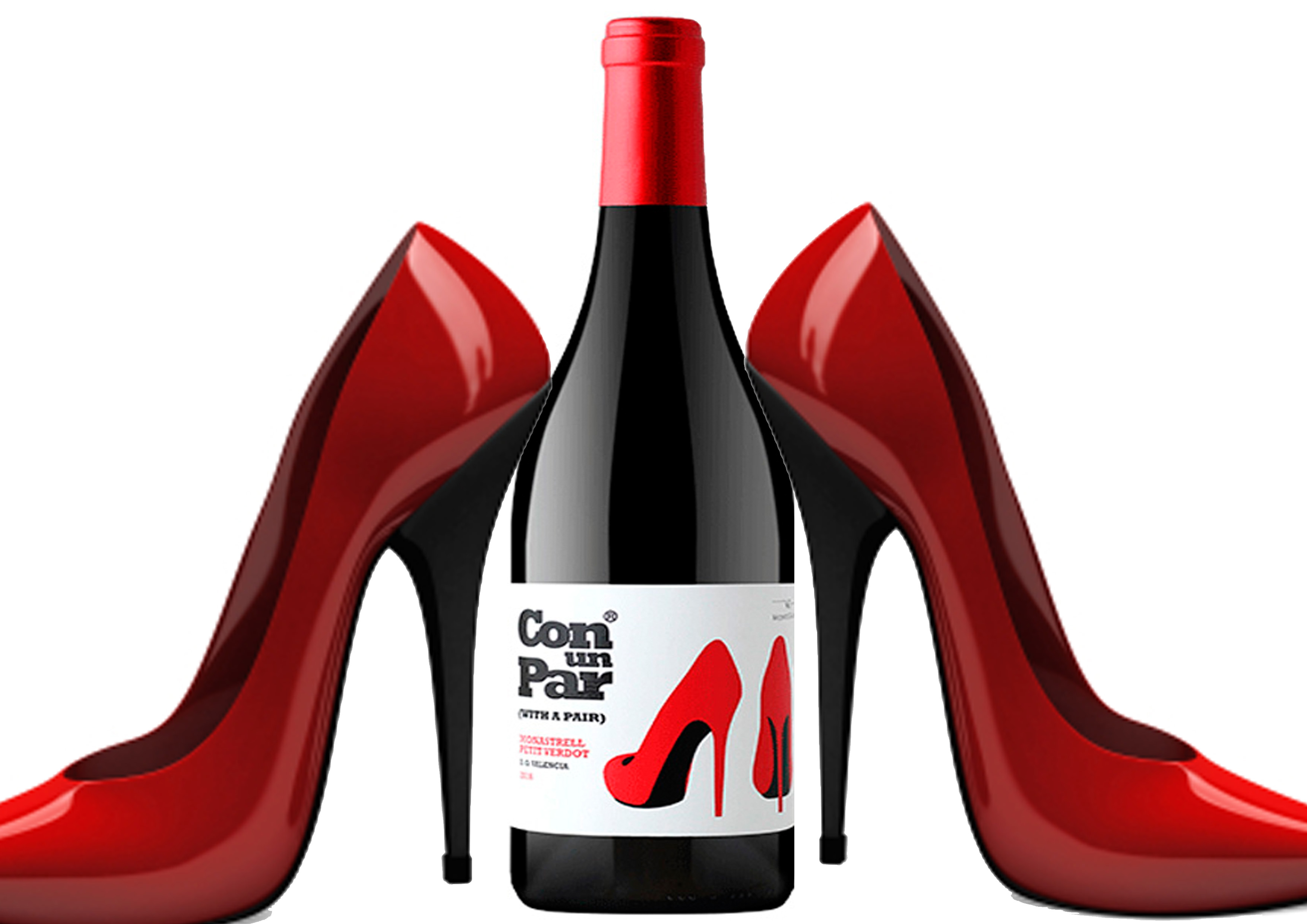 A red wine from D.O. Valencia made with Monastrell (80%) and Petit Vedot (20%). Two varieties with peculiar characteristics:
The Monastrell variety native to the Levant has been claiming for a few years its capacity to produce high quality reds. It is capable of giving wines with a lot of graduation and with a high level of tannin.
Petit Verdot, is a French variety originally from Bordeaux. A discrete grape with a lot of character that gives wines with a very interesting flavor.
Both varieties have adapted very well to our Mediterranean climate. They are characterized by being quite rebellious but thanks to their techniques of preparation and the mime of their winemakers have managed to dominate them, raising to the maximum exponent all its essence and thus achieving an important fruit load.
From the fusion of these two magnificent varieties, this delicate and elegant wine is born. With a pair Monastrell- Petit Verdot it is a wine of medium intensity and red, purple, lively and bright tone. It shows aromas of candied red fruits together with refreshing notes and spices. The entry into the mouth is powerful and great personality. It is a very well structured wine, soft and fresh and with a persistent and very pleasant aftertaste.
With Un Par Monastrell- Petit Verdot is the perfect accompaniment to some tapas, patés, veal, pork, lamb, chicken, pasta or cheese. A different wine but especially